ZOTAC GeForce® GTX 1080 AMP! Extreme

2016.06.22 10:30 PM

AMP! Extreme

Introducing the game changing ZOTAC GeForce® GTX 1080 AMP! Extreme, the crème de la crème of ZOTAC graphics cards. Pushing the new king to the limit, this card includes many of the favorite special features our fans have come to love and expect. With the new Pascal architecture you will now be able to enjoy performance roughly double that of the GeForce® GTX 980.

It's tuned to be simply one of the fastest out of the box with a boost clock of 1911 MHz. No utility, no gaming mode, and no OC mode required.

You can expect to play some of the most demanding games like Doom and Fallout 4 at 4K, at close to 60 fps. Expect cleaner and more constant power delivery with our 8+2 power phase design, resulting in a much more stable gaming experience.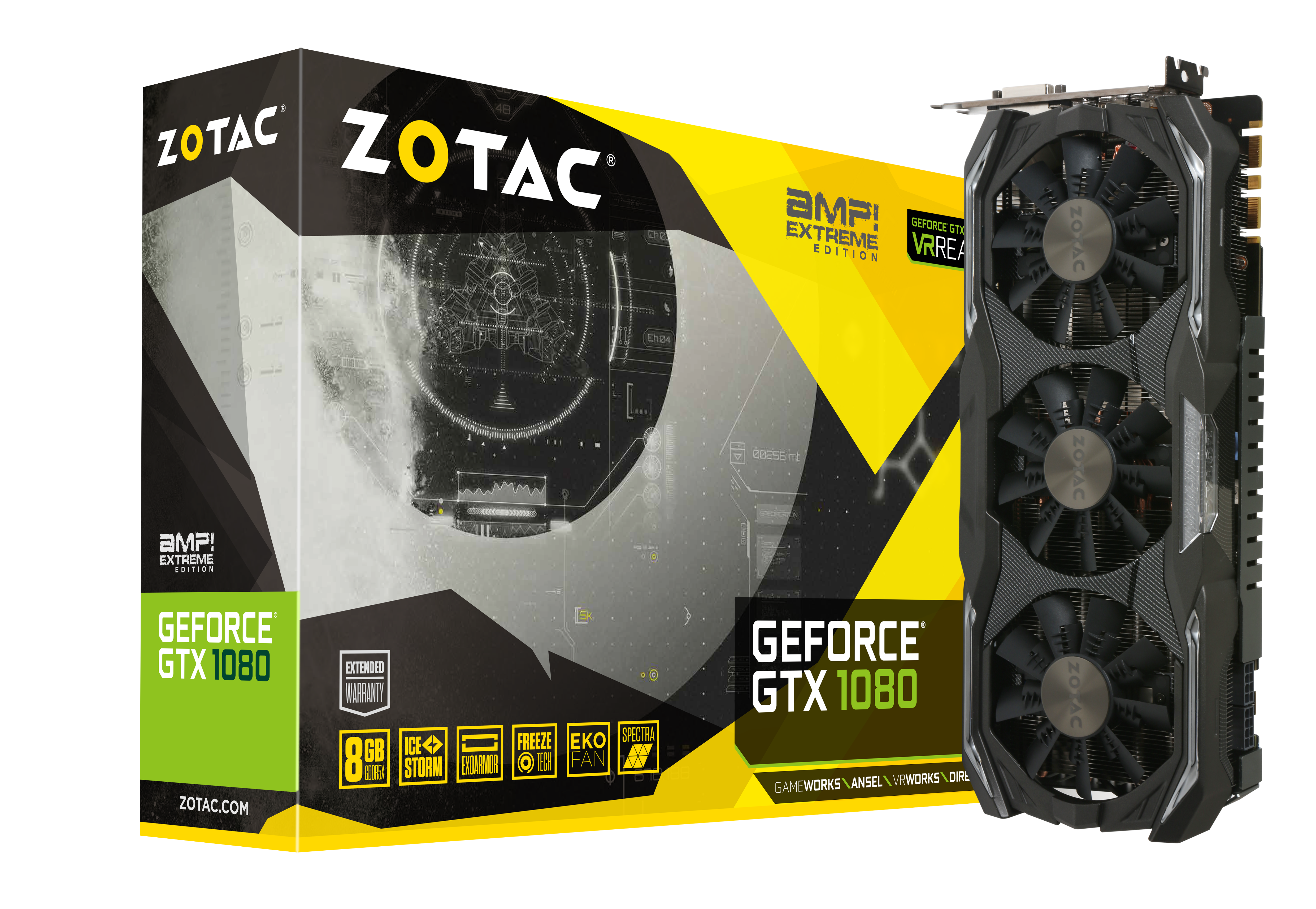 The most identifiable feature of our graphics card is our CARBON EXOARMOR heat shroud with the all metal wraparound backplate and metal front shroud. The more common practice today is to switch over to plastic but we wanted to be on top of build quality and durability and stuck with metal. Due to the rigidness of metal, it helps to reduce vibrations which trickles down to reducing noise as well, an added benefit. Due to the overwhelmingly positive feedback, we've brought back the premium carbon fiber detailing added through hydrographics printing.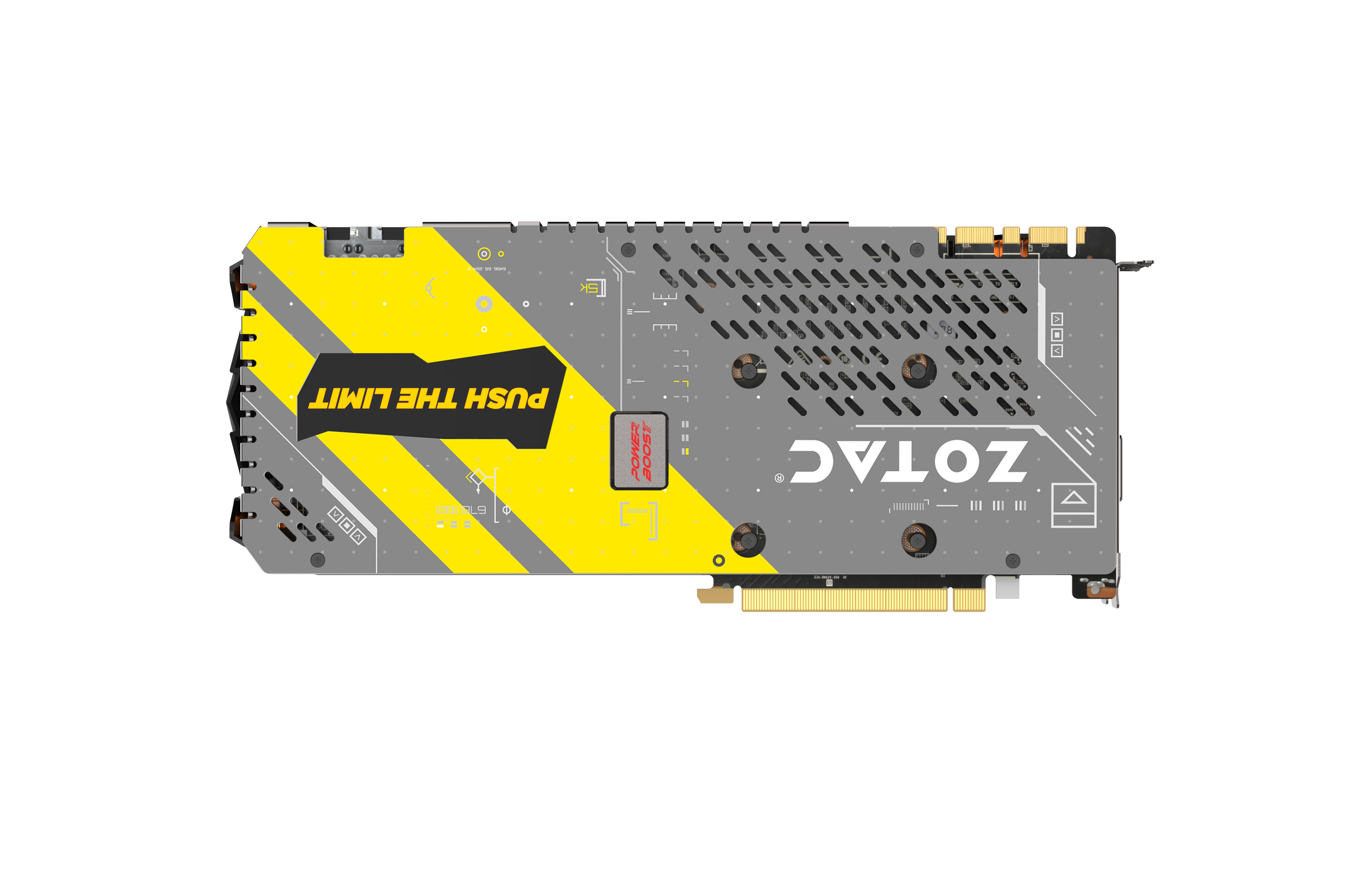 Built with its own version of the ICESTORM cooling system, the AMP! Extreme features 6 heatpipes (4x 8mm + 2x 6mm) to maximize heat dispersal to the aluminum fin array. Configured with our iconic triple 90mm EKO dual-blade fans, enhancing airflow by up to 30%, increase in downward pressure by up to 15%, and minimizing the dead zone while still keeping noise levels low.
We've kept the POWER BOOST technology, special capacitors which reduces ripple noise and power fluctuation, resulting in a long lasting card which can maintain stability at high loads, a must have for smooth gameplay.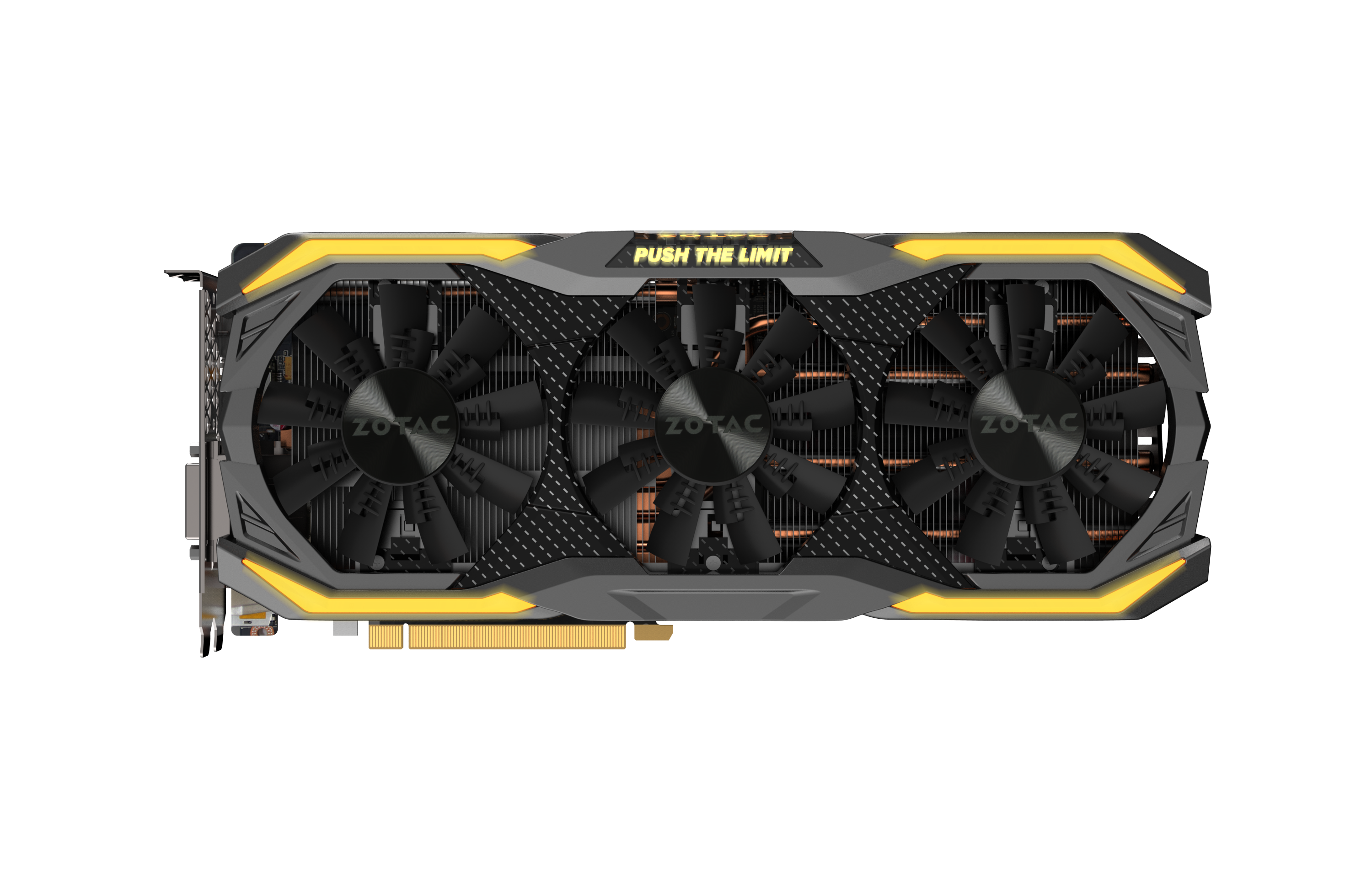 Another feature that our fans have come to know and love is our FREEZE technology where the fans will only turn on above a certain temperature threshold. This means that when the card is on idle or low usage, the fans won't even turn on! This helps reduce noise levels and extend fan life.
Experience the game changer today!
Learn more about the AMP! Extreme HERE.
Or check out our AMP! Edition HERE.
Learn about the FireStorm utility HERE.
Learn about Spectra HERE.