FireStorm - Spectra

2016.07.15 12:30 AM
Worried your 10 series AMP! or AMP! Extreme won't be able to match your meticulously planned out rig? Problem solved. The latest feature and growing trend in graphics cards brings us SPECTRA. This advanced armor LED lighting system allows users to select a customized color scheme for their card through the revamped FireStorm utility. We also included a couple exciting features such as the ability to customize each individual card in an SLI solution. Lighting preferences are saved on the card so you can get the same preferred lighting every time you start up.
By default, the LEDs are preset to white, and users will be able to change them to 1 of 7 colors – Red, Yellow, Green, Cyan, Blue, Magenta, White, and off.
With Spectra you will be able to enjoy 5 different lighting modes and 8 different brightness settings although brightness will only apply to the Static lighting mode pictured below: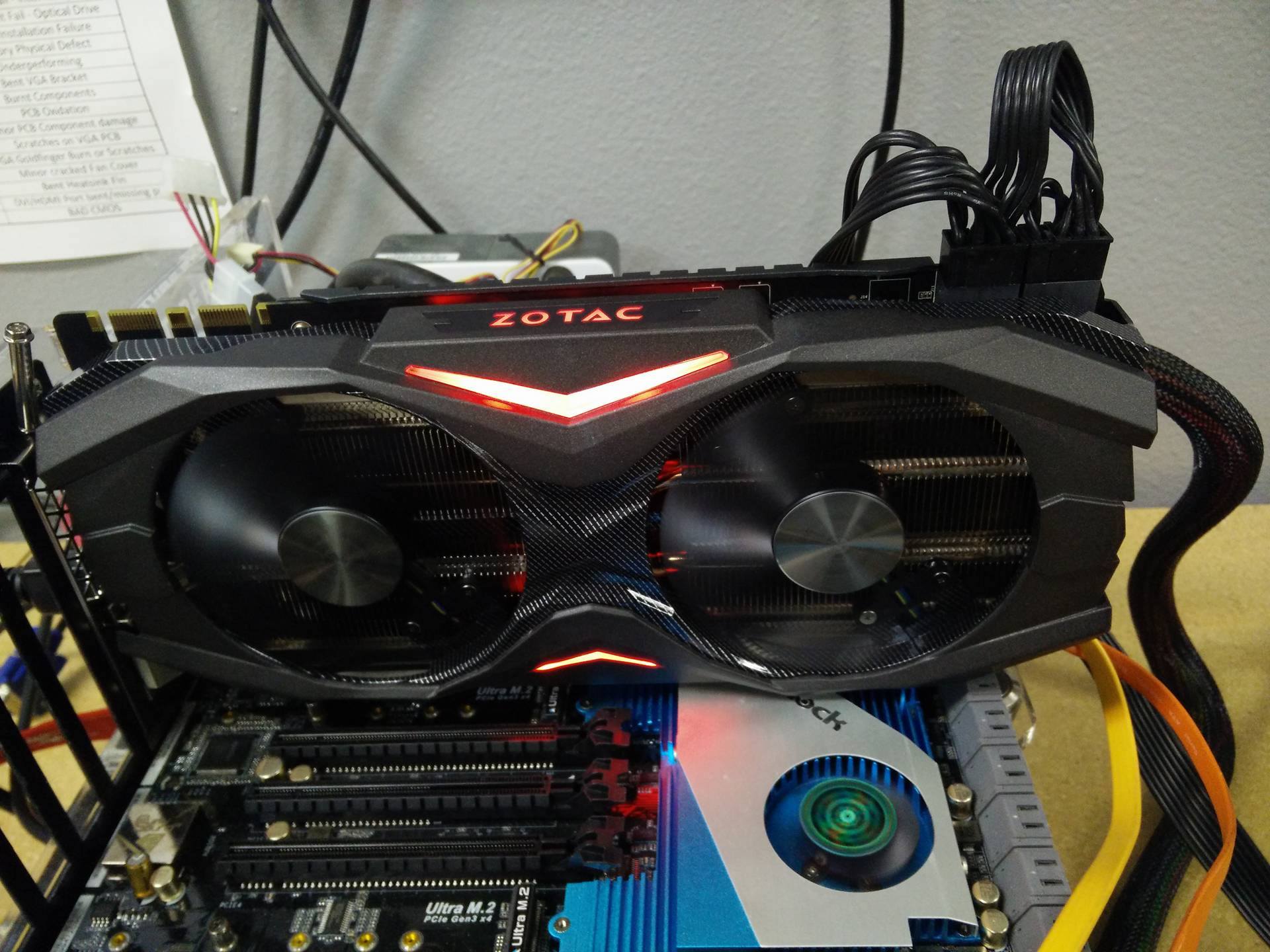 Static mode where the LEDs stay a solid single color.
Brightness level can be adjusted in Static mode from 1-8.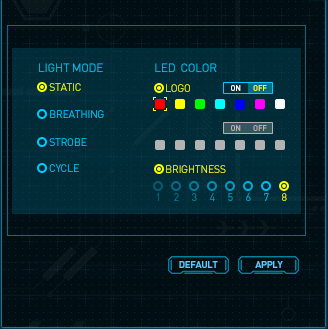 Breathing mode where the LEDs will fade on and off slowly.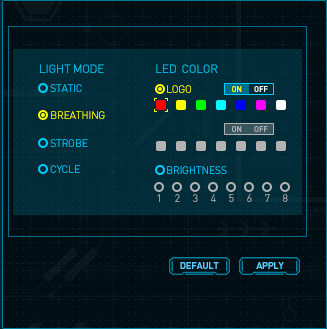 Strobe mode where the LEDs will continuously flash on and off: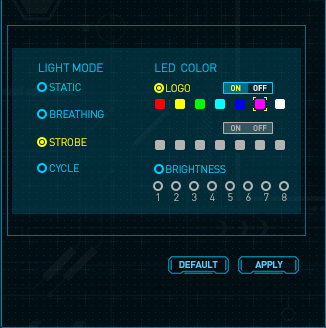 Cycle mode where the LEDs will fade on and off and after each fade out, it will change color: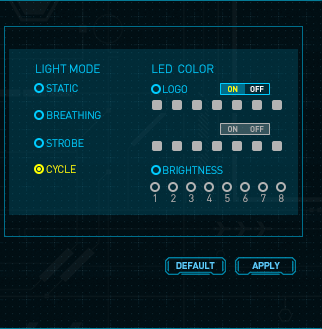 AMP! Extreme users will not only enjoy the spectacle on the front, but will also get extra glow on the backplate that synchronizes with the armor.  The AMP Extreme version for both ZOTAC GeForce GTX 1080 and 1070 features both armor and backplate lighting for complete surround lighting for your build.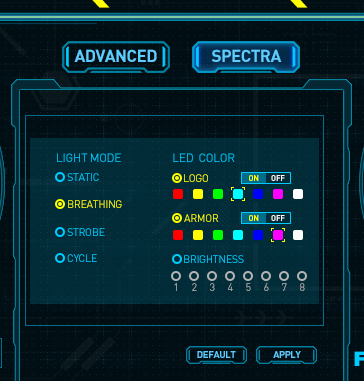 The LOGO settings applies to the ZOTAC and Push The Limit center piece where the ARMOR settings applies to the four light bars on the front and as well as the backplate for a little more customization.
Learn about our AMP! Edition HERE
Learn about our AMP! Extreme HERE
Learn about the FireStorm utility HERE