ZOTAC RELEASES THE MOST POWERFUL PASSIVE COOLED MINI PC WITH AN ALL-NEW DESIGN

2018.08.08 9:00 PM

HONG KONG – August 9th, 2018 – ZOTAC Technology, a global manufacturer of innovation, is excited to present the most powerful passive cooled Mini PC – the ZBOX CI660 nano. Powered by an 8th Gen Intel Core i7 processor with an integrated Intel UHD Graphics 620 hardware, it's the very first C Series Mini PC to feature an Intel® Core™ i7 level processor.
All-New Design
The ZBOX CI660 nano is branded with an all-new design complete from the ground up. Wrapped in a pattern of nature's strong natural structures, the honeycomb, it has since become synonymous with the C Series passive cool line of Mini PCs. 90% of the surface area is designed with open ventilation for maximum breathability. Using a dual tone black and white color scheme with a matte finish, it brings a modern, timeless design to the usually squared dimension. The mix of style, design, and compactness at just 1.76L, helped to garner it a Computex 2018 design & innovation award.
Strong
The all-new ZBOX C Series Mini PC is equipped with a more powerful passive cooling hardware, capable of handling up to a 25W TDP processor. That's up to 66% more passive cooling power than previous generation C Series Mini PCs. Utilizing a wide array aluminum fin block that completely encompasses the internals and in combination with a design featuring a 270 degree of maximum breathability, both features enable the passive cooling hardware to be strong.
Fast and Expansive
Equipped with an 8th Gen Intel Core i7 quad-core processor, it's capable of providing up to 20% faster performance than previous generation Intel Core i7 processor and many more times more than previous generation C Series Mini PC. With two available SO-DIMM memory slots, it's able to handle up to 32GB of DDR4 2400 memory. Featuring 2x USB 3.1 Gen2 Type-C ports and 5x USB 3.0 ports, the expansion capability rivals some larger systems in addition with Bluetooth 4.2, 802.11ac Wi-Fi, Dual Gigabit LAN ports, DisplayPort 1.2 and HDMI 2.0 for 4K @ 60Hz support.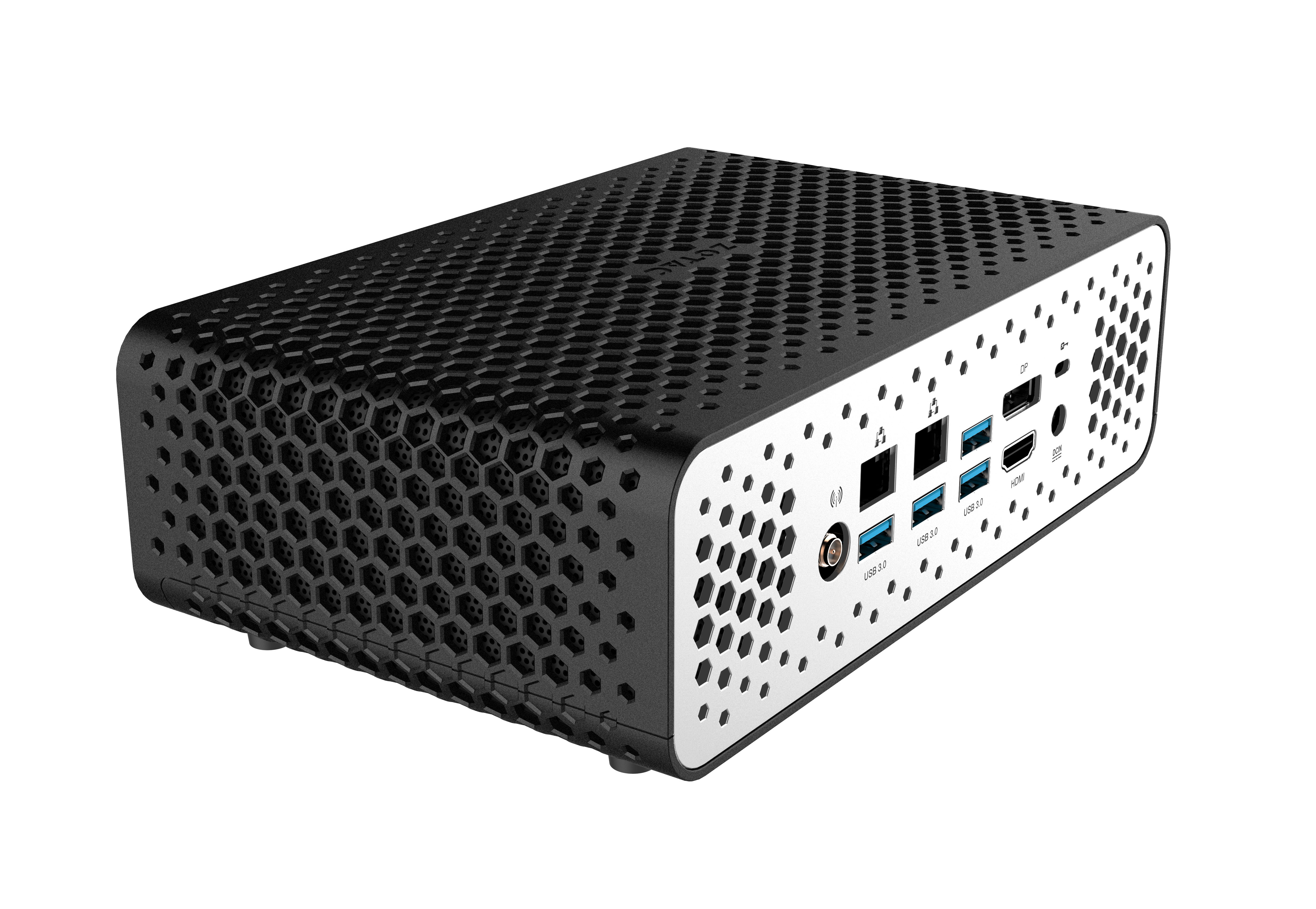 Easy and Nimble
Easily upgrade the Mini PC with tool-less access to SO-DIMM memory slots and 2.5" HDD/SSD bay for simple expansion. With VESA mounting compatibility, it also adds nimble versatility and mobility that allows the user to lay it, hide it behind a display, or hang it.
Other models available with the all-new design include the CI640 and CI620 nano featuring an 8th Gen Intel Core i5 and i3 processor. All models will be made available in Barebones configuration or PLUS configuration with memory and storage pre-installed.
*PLUS versions only available to select regions.