Taking a closer look at the ZOTAC CUP MASTERS Asia Regional Finals

2018.06.05 10:30 PM

At COMPUTEX 2018 in Taipei Taiwan, eight teams will battle it out during the ZOTAC CUP MASTERS ASIA Final, clutching their portion of a $20,000 prize pool and a spot in the Grand Finals, where they'll stand a chance to walk away with earnings from a $300,000 prize pool, the largest in ZOTAC CUP MASTERS history.  

The qualifying teams, Alpha Red, SZ Absolute, Precious Genius, MVP PK, EXECUTIONERS, and Sad Story, will be joined by two invitational teams, ORDER and Signature Gaming. Whether in attendance live at COMPUTEX June 5-9, or watching on our Twitch channel, you'll have the opportunity to see the best CS:GO talent Asia has to offer. These eight teams vary in standings and experience, but not in competitive drive.

Alpha Red is a new Taiwanese team backed by experienced players. Formed around the successful ex-NSPR Gaming squad, MAIROLLS, Kntz, veta, SeveN89, and bnwGiggs, the team was founded in March of this year. They have yet to qualify for any major tournaments under their new name and are certainly hungry for a win given their lucrative success under the NSPR Gaming name.
Based out of Japan, SZ Absolute is a team under the organization SCARZ, one of the biggest professional esports teams in Japan. SZ Absolute's list of sponsors is long and their tournament winnings impressive. Their CS:GO team has only been around since February of 2017, which makes them quite new in one of the oldest scenes in esports. However, the team is already making history in Japan as the most successful CS:GO team date, despite the game's low popularity in the country. They won their first-ever minor tournament, Japan e-Sports Championships 2017, and collected their biggest winnings yet at eXTREMESLAND 2017 Japan Regional Final: a cool $13,538.12. The team has yet to win another minor or their first major, despite continuing to qualify for a multitude of tournaments.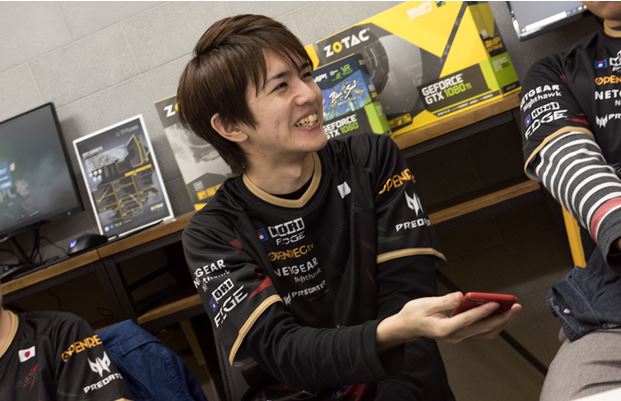 SZ Absolute Team Captain Koji "Laz" Ushida
Hailing from Hong Kong, Precious Genius are an underdog team hoping to make a name for themselves at the Regional Finals. Ranked 29th in the Asia and Oceania servers and 151th in the world by GosuGamers, this team has accumulated a total of $4,761 in prize money. A win at the ZOTAC CUP MASTERS ASIA Finals could be what the team needs to solidify their place as a competitive team in the CS:GO scene.
MVP PK are the most famed and perhaps most feared team entering the ZOTAC MASTERS CUP ASIA Finals. This South Korean based team has been around since 2016, but was founded and backed by some of the most experienced players in the scene, including former coach Ronald "Rambo" Kim. Kim has been successful in the scene since 2001, a time that predates the Global Offensive suffix by nearly a decade. Originally a sister team to the now disbanded MVP Project, MVP PK is sponsored by team MVP,  one of South Korea's most storied esports teams with deep roots in various titles. With such an illustrious past, it's no surprise that the team is the favorite coming into the finals.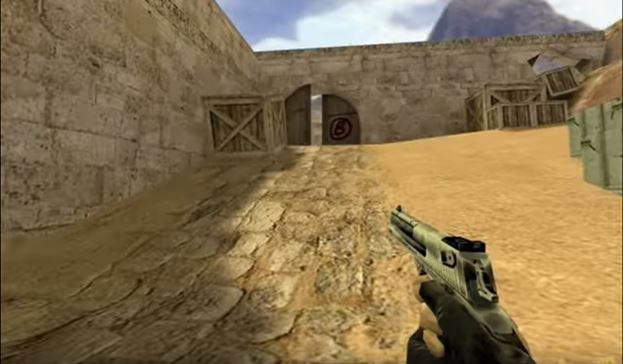 Not to be outdone, the Indonesia-based EXECUTIONERS are hoping their deep roots in the Counter Strike scene will also pay off. Founded in February of 2003, this team has competed in all competitive versions of Counter Strike, but have yet to find major success in the CS:GO scene: They've only placed first in one minor, and have yet to find success in neither majors nor premiers.
Taiwanese SadStory are quietly climbing the ranks of the Asian and Oceania servers. Though not much is known about this team, who sit just five spots above Precious Genius in current rankings, if their skill matches that of Alpha Red and Signature gaming, their players are sure to make a name for themselves at the finals.  
Invitational team ORDER is perhaps one of the most unique teams entering the ZOTAC CUP MASTERS ASIA Finals. They were the first esports organization to be crowdfunded, which makes them fan-favorites. Composed of the former Kings Gaming Club roster, they have already proven themselves to be fierce competitors. They are ranked third in Asia and Oceania according to GosuGamers and took home the grand prize in their first major under the ORDER name only a week after the team's official announcement.
Signature Gaming is the second invitational team and third Taiwanese team hoping to take first place and make it to the ZOTAC CUP MASTERS GRAND Finals. Like Alpha Red, the team is the new home of former NSPR Gaming players. Completing the professional CS:GO scene since 2015, Signature Gaming perhaps has more combined first place wins than any other team participating in the ZOTAC CUP MASTERS ASIA Finals. Most of the team's winnings come from smaller monthly and minor competitions, and have yet to clutch a win at a premiere like the ZOTAC CUP MASTERS GRAND Finals; if they can beat out their seven competitors and make it, they stand to win their biggest competition yet.  
The schedule will be as follows:
June 5          11:00am - Opening Press Event & Elimination Rounds
June 6          Elimination Rounds
June 7          Playoffs
June 8          Semifinals
June 9          Finals & Closing Ceremony
The Regional Finals will be lived streamed globally on the ZOTAC CUP Twitch channel and be available in multiple languages, including: English, Japanese, Chinese, Cantonese, Korean, Vietnamese, Thai, Indonesian, and more on the ZOTAC CUP MASTERS Official Microsite.
To learn more about the ZOTAC CUP MASTERS CS:GO 2018, please visit the following links.
ZOTAC CUP MASTERS CS:GO 2018 Asia Page
ZOTAC CUP MASTERS Official Microsite