Customer Service
Global Customer Service
Here at ZOTAC, we take customer satisfaction very seriously and offer several different methods for our customers to reach out to us for assistance with technical support, or even just feedback on how you love our products.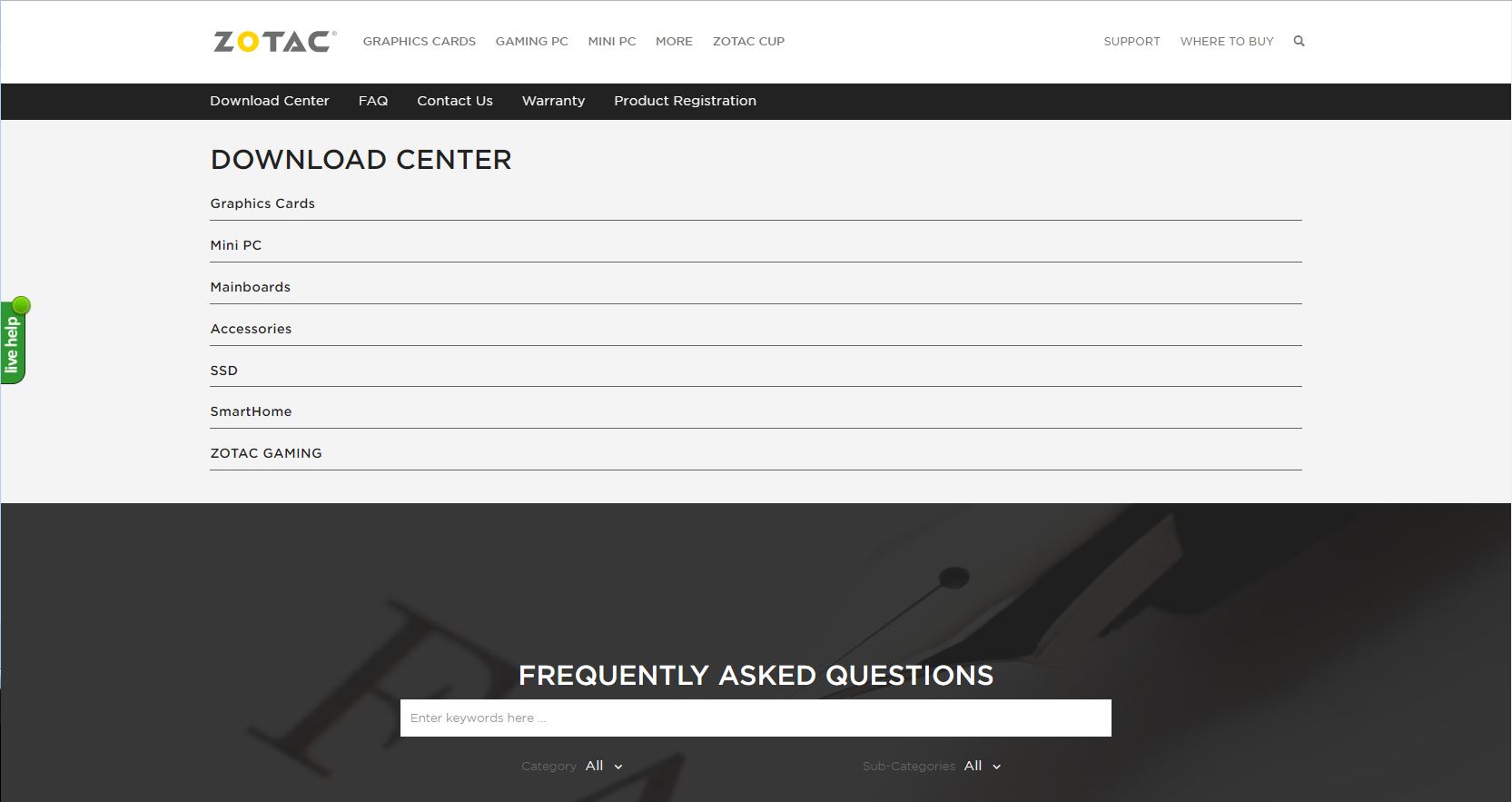 The best way to start is to check out the Support section of our website – HERE. You should automatically be directed to the correct regional page (For example, US users will be sent to www.zotac.com/us/support). However, you can also manually choose your region using the Country selected in the bottom right.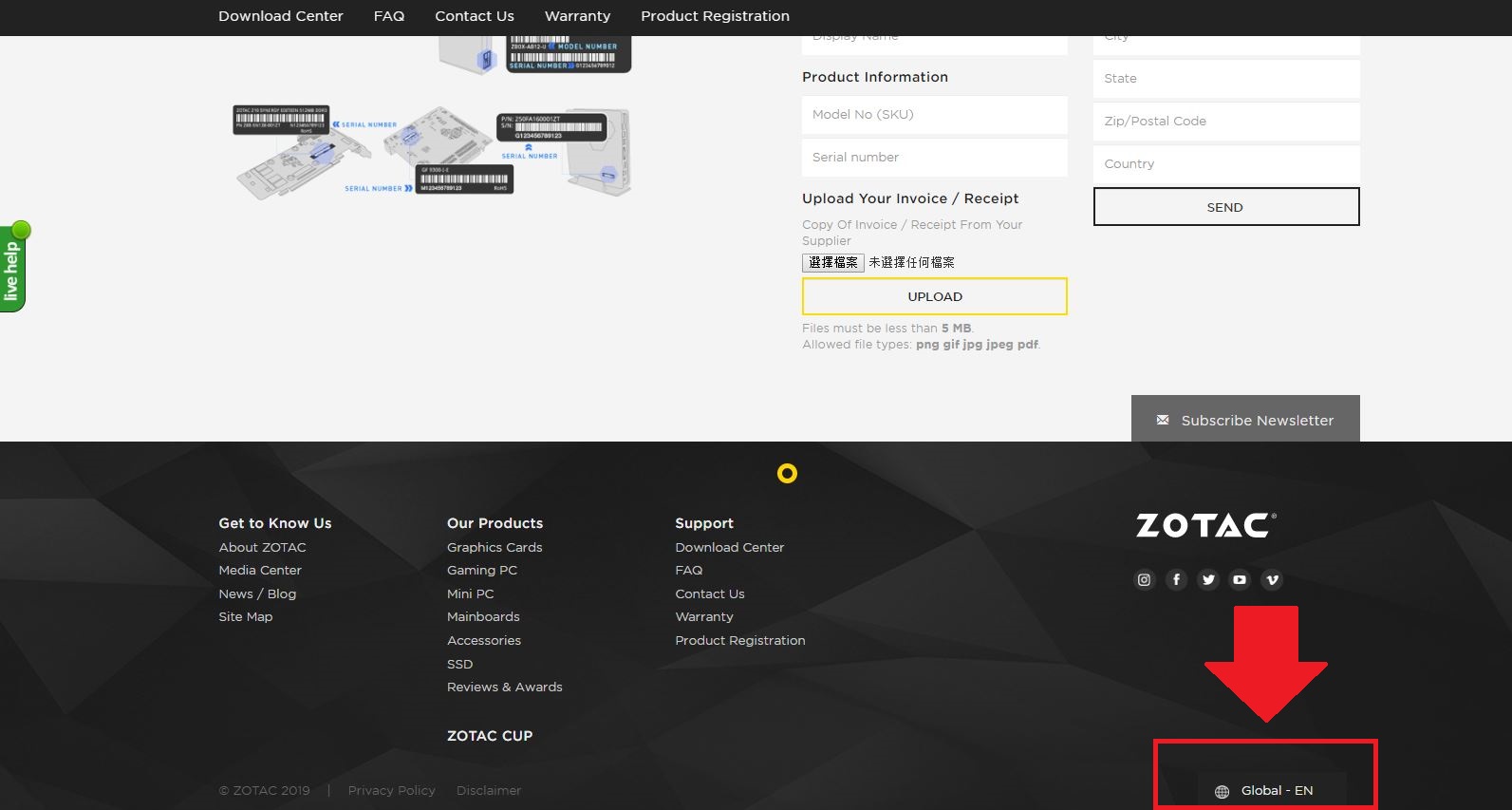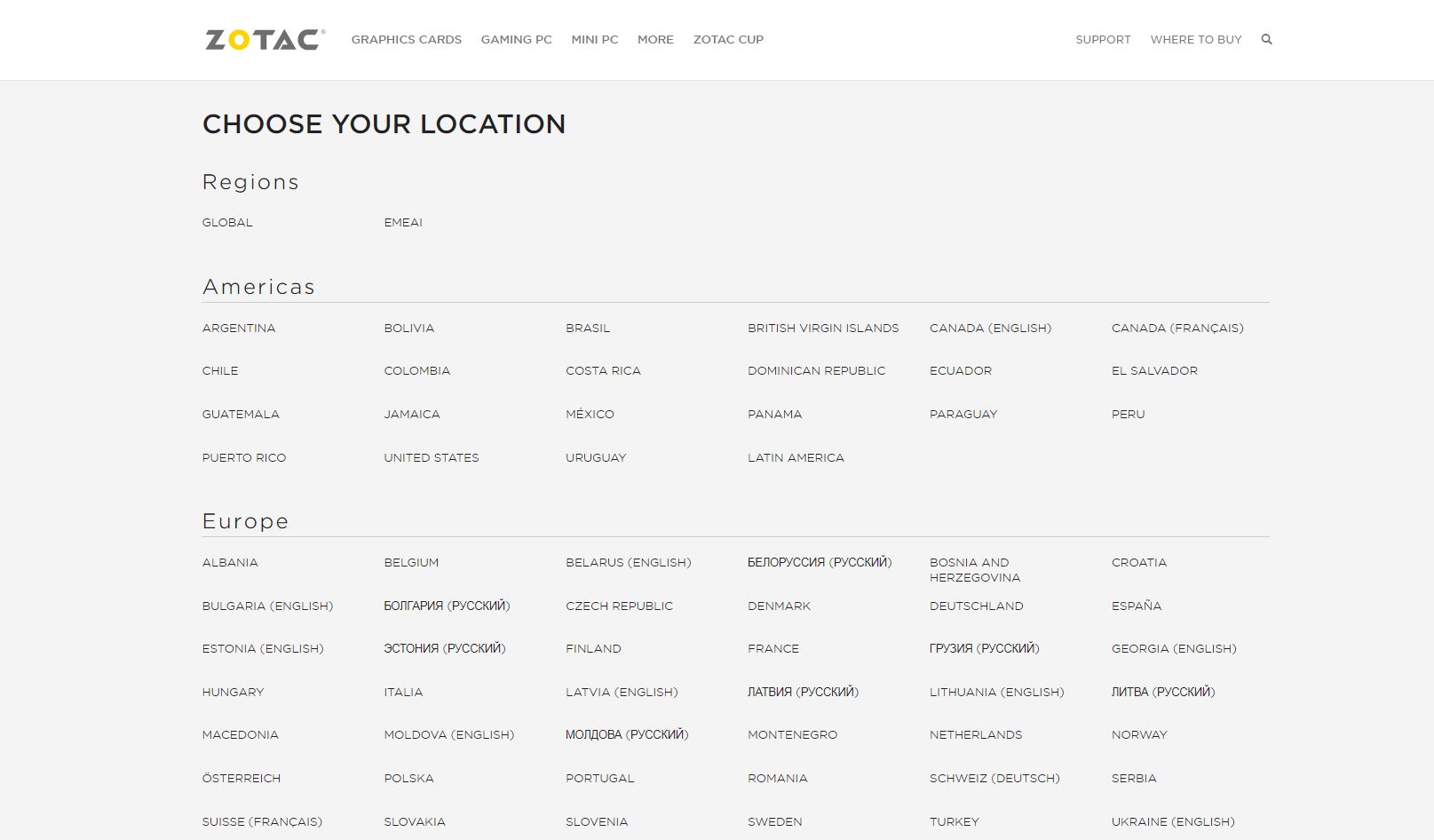 From anywhere in the Support section, you can click on the green Live Help tab which will connect you with our customer service team 24/7.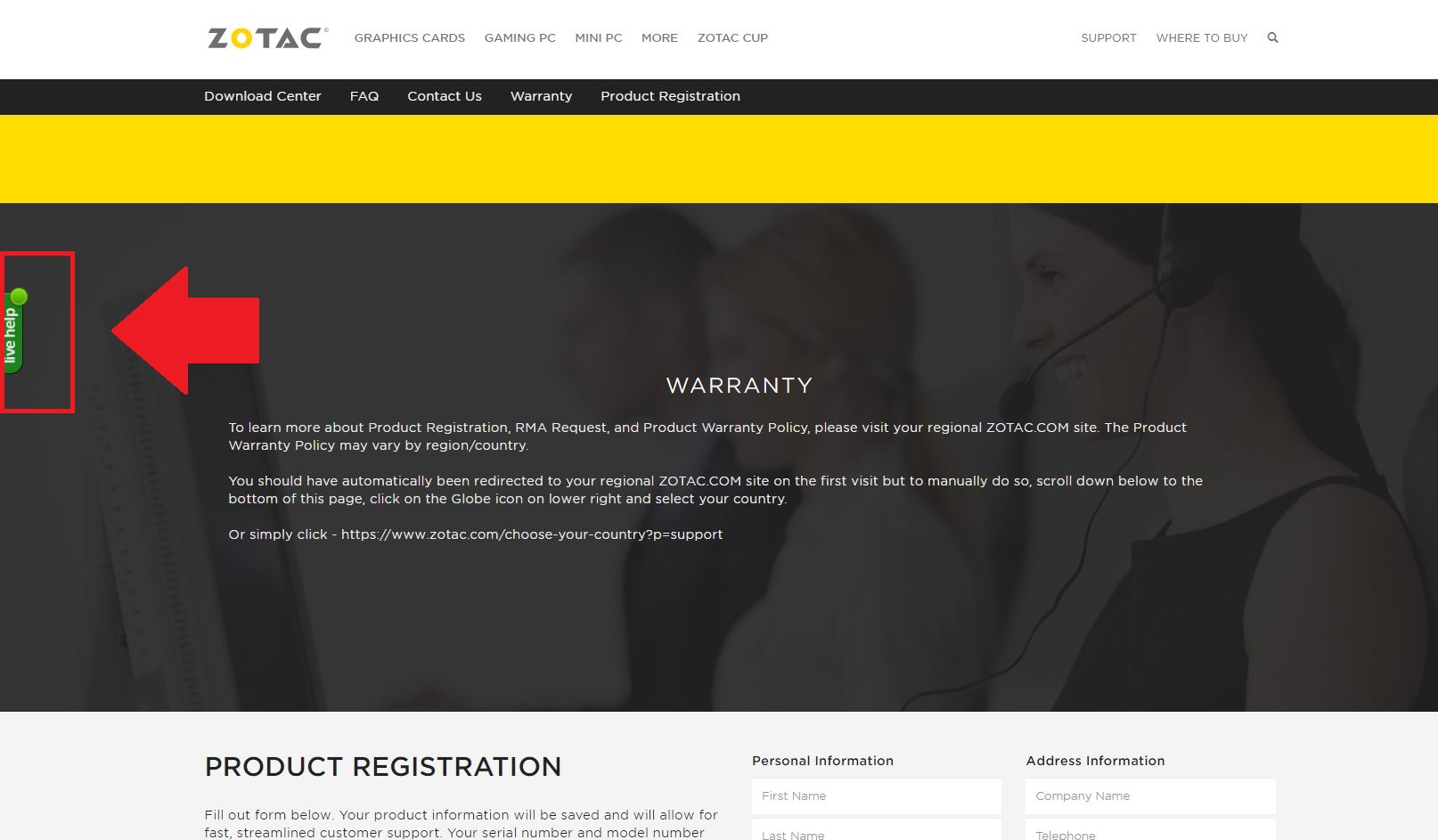 From there, a Live Chat window will pop up. You will need to select the correct department, enter your name, email and question. From there you will be on your way to having a live conversation with one of our reps!
Live Chat is a great tool that can help with your questions or help with troubleshooting but if you have questions relating with Returns (RMAs), the Live Chat team will be unable to help as these are regionally based/processed. But if you forget and ask about an RMA related question via the Live Chat, no worries, our team will provide you with a contact window (email or contact #) or take down your request and forward it to the correct team for assistance.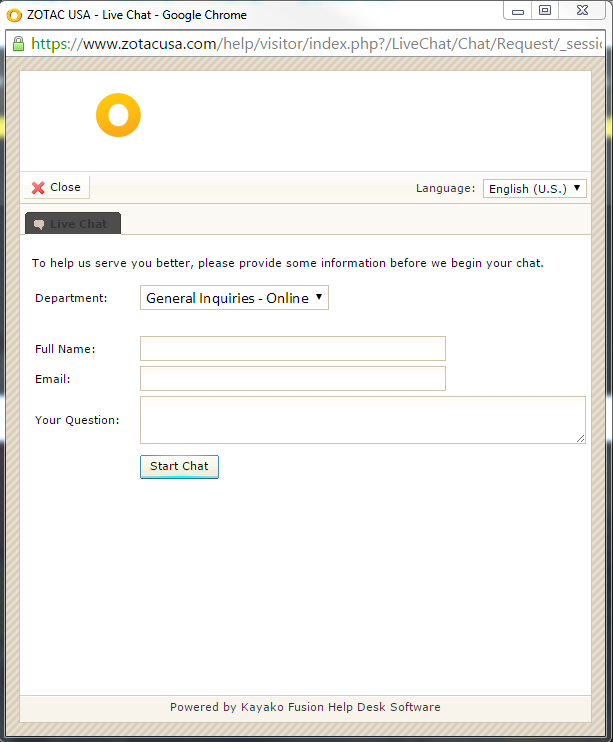 Clicking on the Contact Us tab will bring you to the portal where you can submit your request as either a:
·         General Enquiry
·         Sales Enquiry
·         Marketing Enquiry
·         Press Enquiry
·         Support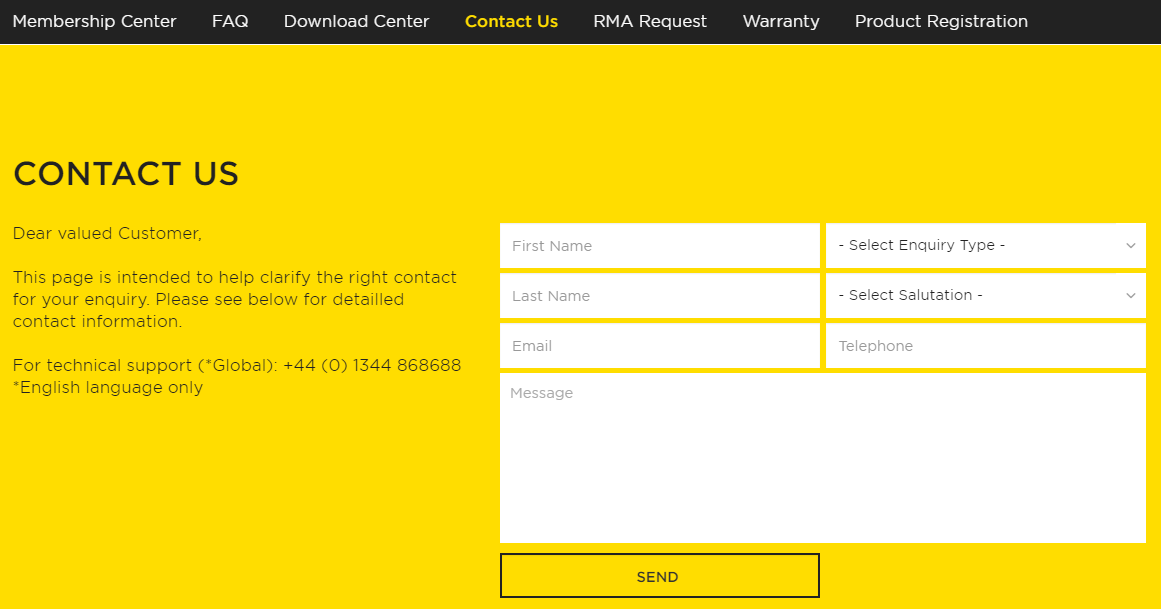 You will also be able to find the direct contact information for your regional Support Team.
We offer a technical support number you can call into for the following locations:
·         Germany
·         United Kingdom
·         Hong Kong
·         Korea
·         United States
·         Canada
FAQ Section
In addition to the various methods of contact, we also provide a comprehensive FAQ Section that can be found at HERE. This offers several answers for commonly asked questions such as: What type of Display Monitors are supported by a graphics card?, What type of Power Supply Unit is needed for a graphics card?, etc.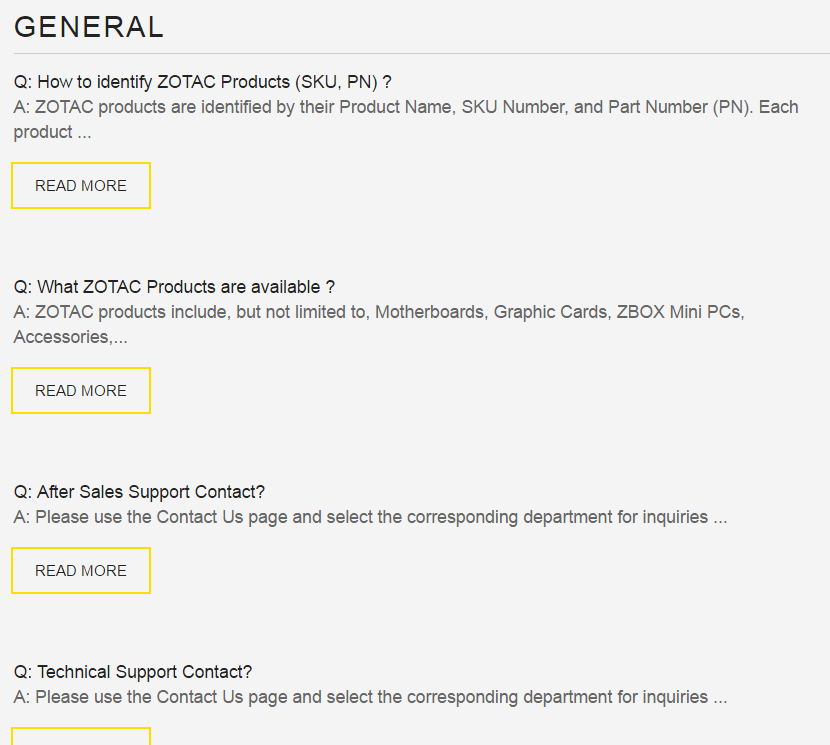 Have something in mind? Type in a keyword to search all FAQs.

Additionally, our FAQs can be broken down by Categories such as: All, General, Graphics Cards, Mini PC, Mainboards, Other Products, Warranty, and Maintenance.
The FAQs are constantly updated with commonly found questions and issues so you can help yourself without needing to contacting our team directly.
Social Media
We are also active across all of our social media channels including Facebook, Twitter, and YouTube. You can reach out to our social media teams and they will help answer any inquiries you might have or help direct it to the correct team.