THE SMALL AND STRONG MEK MINI GAMING PC GOES SUPER

2019.07.30 4:00 AM

HONG KONG – July 30, 2019 – ZOTAC Technology, a global manufacturer of innovation, makes the super-compact gaming desktop, MEK MINI, even more powerful. Boasting a mere 9.18 liter, MEK MINI packs up to a 9th Gen 8-core Intel® Core™ i7 processor and a discrete ZOTAC GAMING GeForce® RTX SUPER™ graphics card.

 

12 YEARS STRONG

Utilizing over 12 years of design and engineering expertise, ZOTAC has been pioneering its way with many things MINI. First with the ZBOX Mini PC ranging from impossibly small to ones capable of rivaling desktops, secondly with MINI graphics cards that still retain the potent power and performance of larger sized ones, and now ZOTAC continues its sights on the Gaming PC segment with the small and stronger MEK MINI.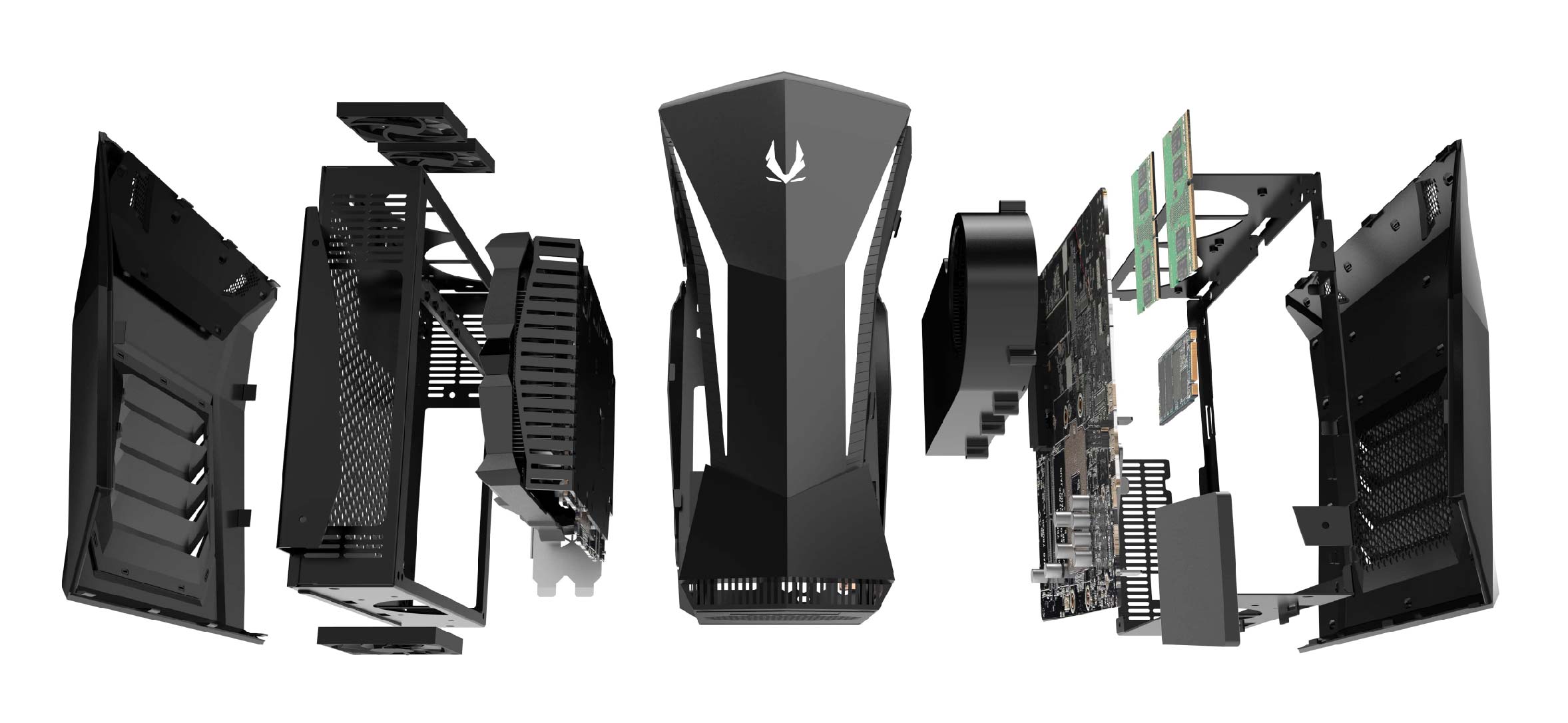 GO SUPER
MEK MINI taps into the power of the all-new ZOTAC GAMING GeForce® RTX SUPER™ desktop graphics card. In the first of its kind, MEK MINI is equipped with the world's smallest ZOTAC GAMING GeForce® RTX SUPER™ 2070 graphics card powered by the NVIDIA Turing™ GPU architecture.
RESPONSIVE PERFORMANCE
MEK MINI packs up to a 9th Gen 8-core Intel® Core™ i7 processor to command in gaming, game creation, or diving into new realities. The system is further equipped with future fast technologies including DDR4 dual-channel memory, a fast NVMe M.2 SSD backed by an additional large capacity HDD, and fast Killer Gigabit Ethernet and Killer Wireless technology to deliver the fastest and most reliable connection on both wires and wireless.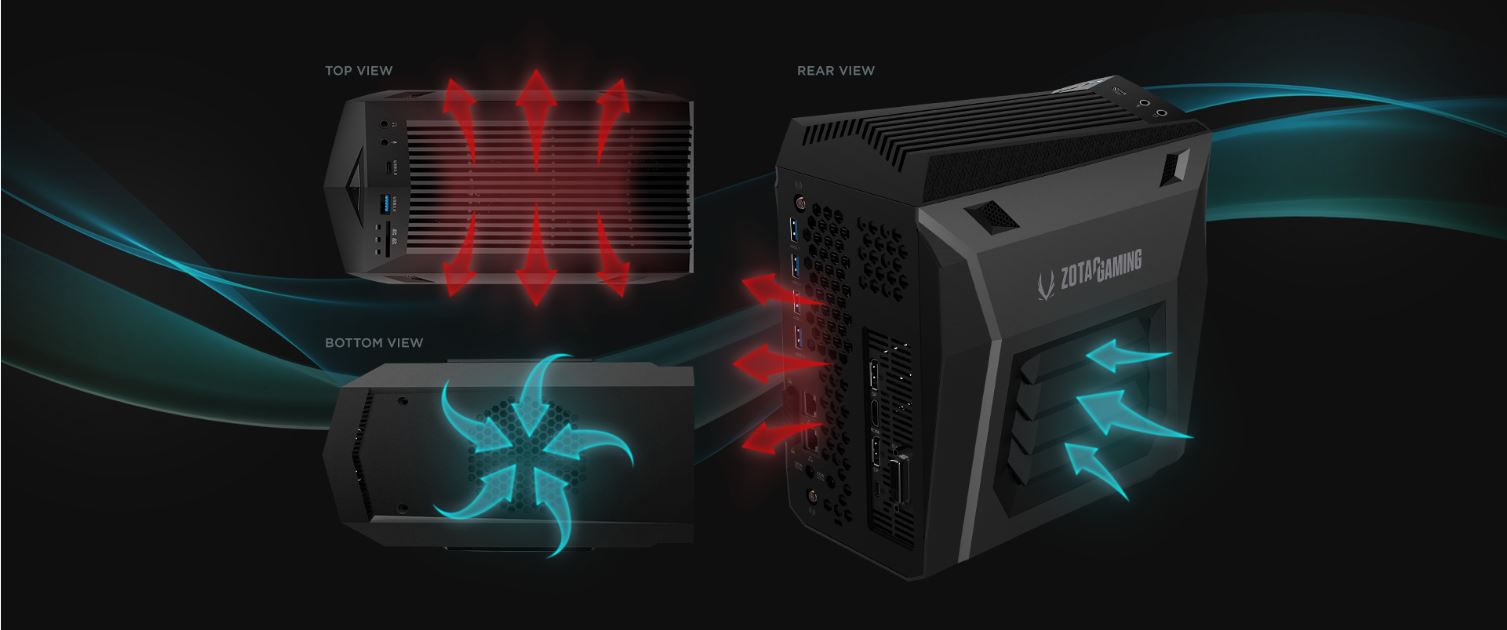 COOLING AND LIGHTING
MEK MINI is designed with 360 degrees of ventilation featuring a bottom up airflow design ensuring a balance of powerful performance and controlled temperatures. MEK MINI packs on the RGB with a front fascia equipped with powerful addressable LEDs. Utilize the SPECTRA software to customize the lighting effects with 13 provided lighting modes and support for a wide spectrum of colors.
READY TO GAME AND GO
MEK MINI measures at a super compact 10.27in x 5.35in x 10.19in (260.8mm x 136mm x 258.8mm). A user can comfortably pack it into a backpack with room to spare and transform its next destination into an all-out battle station. The light weight and travel-friendly design enables usability in diverse environments - LAN parties, eSports competitions, public demonstrations, and at work or home.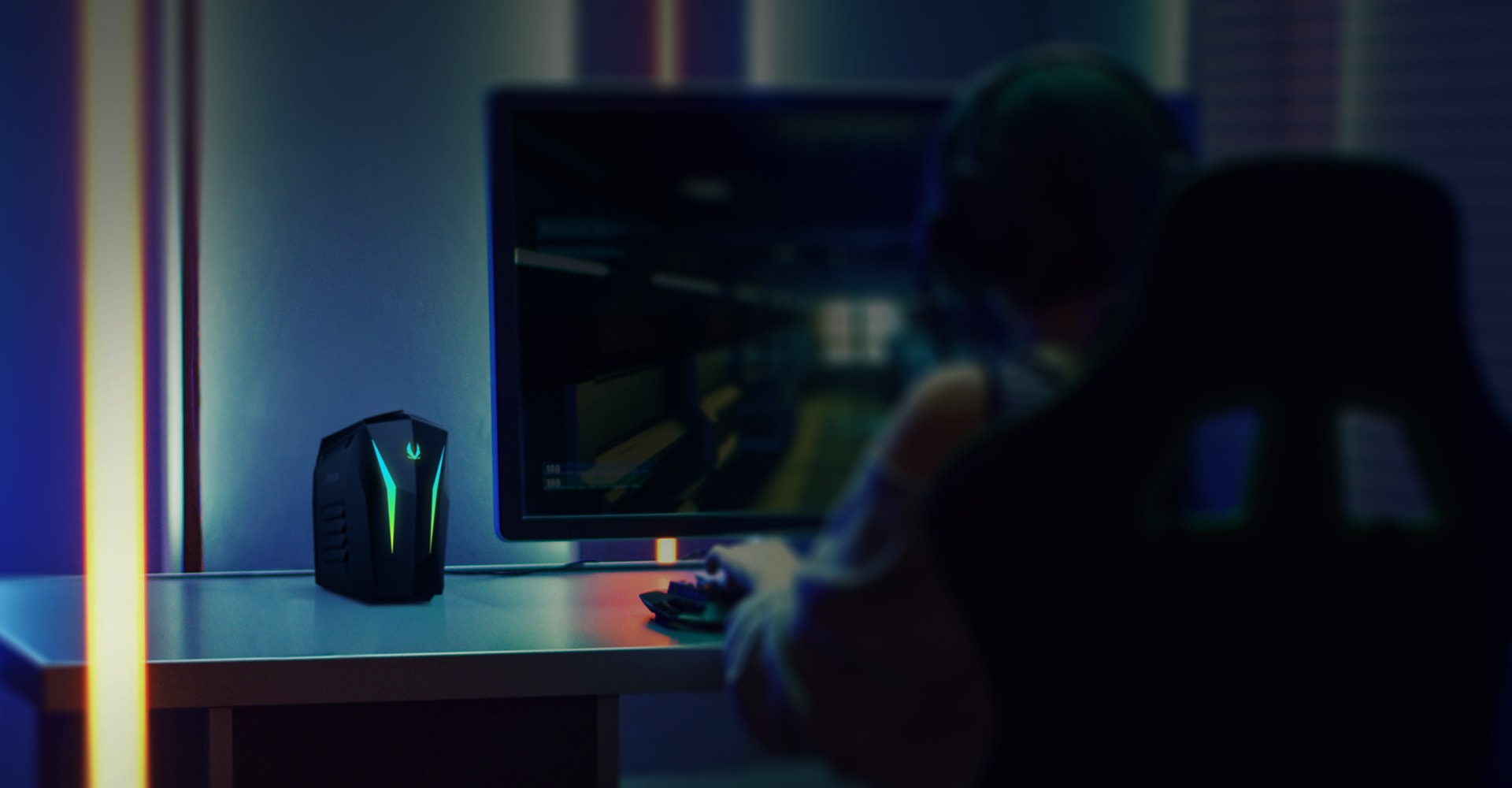 MEK MINI is ready to go with its bundled* ten-keyless (TKL) LED-lit mechanical gaming keyboard and LED-lit optical gaming mouse with an adjustable DPI setting for the perfect mouse control.
*available on select models and regions
žMEK MINI with RTX SUPER Series will be available in two models:
MEK MINI with Intel Core i5 and GeForce RTX 2060 SUPER
(Bundled with Keyboard and Mouse)
9th Gen 6-core Intel Core i5
ZOTAC GAMING GeForce RTX 2060 SUPER
16GB 2666MHz DDR4
240GB NVMe M.2 SSD
1TB HDD
Windows 10 Home 64-bit
Availability: Starting Today
-
MEK MINI with Intel Core i7 and GeForce RTX 2070 SUPER
(Bundled with Keyboard and Mouse)
9th Gen 8-core Intel Core i7
ZOTAC GAMING GeForce RTX 2070 SUPER
16GB 2666 MHz DDR4
240GB NVMe M.2 SSD
2TB HDD
Windows 10 Home 64-bit
Availability: Early September
Learn More: ZOTAC GAMING MEK MINI Gaming PC