MEK MINI: Small Doesn't Mean Less

2019.03.24 10:00 PM

We could argue that winning a game comes down to experience and skill, but there are uncontrollable factors like server failure, robots, bad connection that could cost you that fatal kill and send you over the edge, and so many more. Among all these conditions, a mere lag caused by an old PC and/or hardware seems to be more intolerable when there is budget to spare. A great camera isn't necessary to take pictures with but it will help achieve better results. The same can be said towards PC Gaming where better hardware can help extract more player potential.

 

ZOTAC GAMING was established in 2017, with the goal to achieve the pinnacle of PC gaming performance.
We all love the best performance that allows us to play hot new games like Apex Legends and The Division 2 with sheer smoothness, realistic graphics, and high frame rates. However, not everyone can build our own PC system, or have the time to do so. Two years ago when we launched our gaming brand, ZOTAC GAMING, we bore in mind to deliver the best Gaming PC working right out of the box for every enthusiast.
Twelve years has passed since ZOTAC has been established, and we are pleased that the brand has earned overwhelming support with our graphics cards, gaming mini PC and VR GO backpack PC which are highly coveted by both home and professional players. We have also attracted players across the globe to compete against each other in ZOTAC CUP, our online eSports platform where free-to-play tournaments are open to join. We saw the higher inclination towards gaming hardware from the player community. Then we knew it is the best time to continue pushing the limit with the launch of ZOTAC GAMING.

The MEK Gaming PC Series - MEK ULTRA, MEK1 and MEK MINI
MEK MINI is the third MEK Gaming PC brought by ZOTAC GAMING. It's so different with its siblings in size, MEK1 and MEK ULTRA, yet it has the same DNA. The ultra-slim MEK1 is the pioneer featuring a break-through design featuring premium connectivity in a sleek and well-ventilated design. Following in its footstep is the ultimate system, MEK ULTRA, packing the most powerful punch in the series with dazzling addressable RGB lighting effects in addition to the ultimate PC hardware. While both sparked praise and awe, our engineers had yet to show their true intent. Today, our MEK MINI Gaming PC is finally on board, measuring at a super compact size with the likes of a toaster.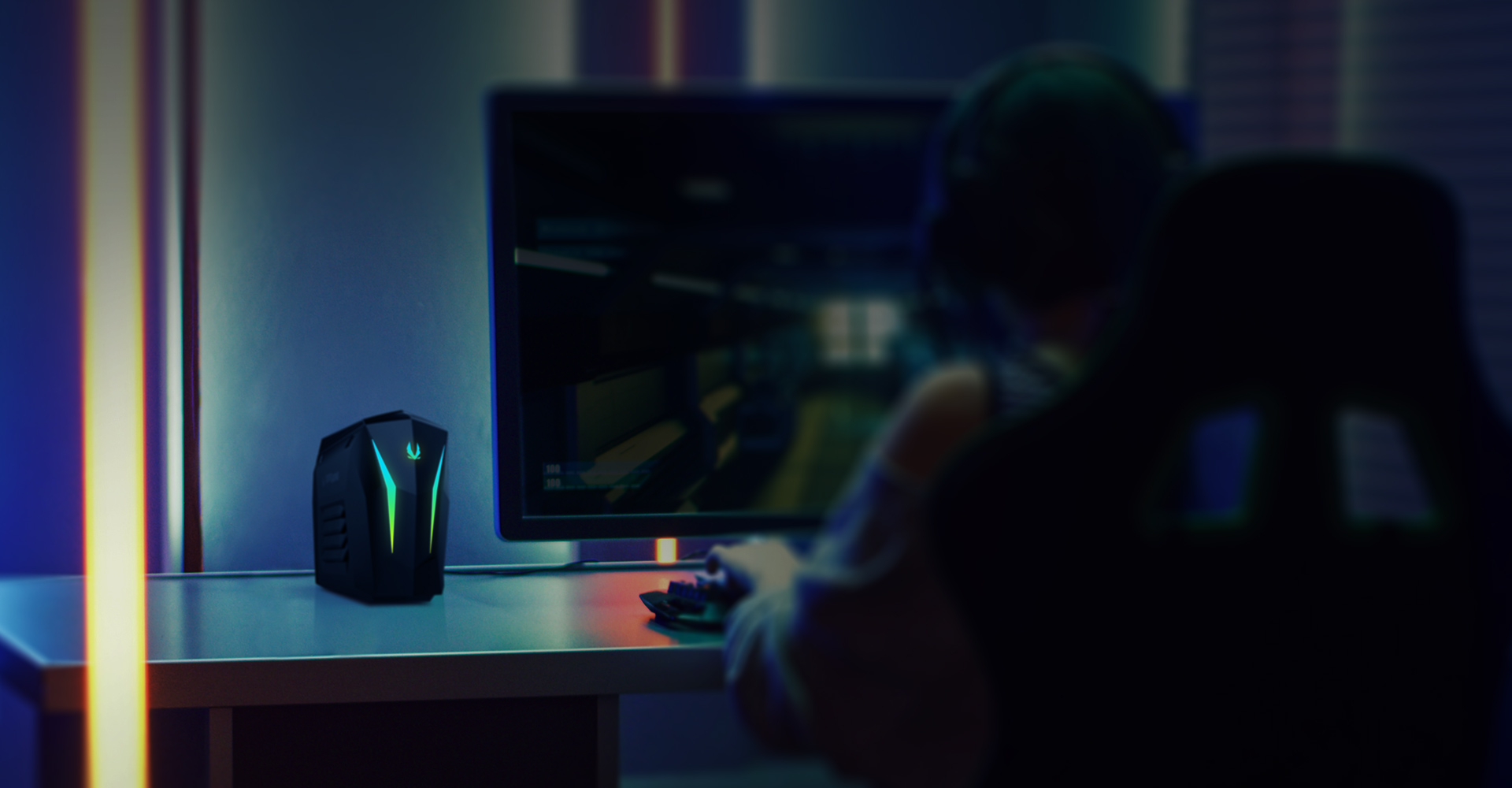 MEK MINI boasts a compact design in just a mere 9.18L.
While capability and size always come as a pair, MEK MINI is the exceptional case. Featuring a diminutive enclosure, MEK MINI houses all the hardware and technology you can find in a full tower desktop. With an Intel® Core™ i7-8700 processor, a ZOTAC GAMING GeForce RTX™ 2070 graphics card, 16GB DDR4 Memory plus 240GB NVMe M.2 SSD backed up by 2TB 2.5-inch HDD under the hood, you can play the latest games in higher frame rates. For example, MEK MINI can take on Battlefield V with a steady and over 60fps at 1080p in ultra settings with DirectX Raytracing (DXR) enabled. So you won't need to ask that question "but can it run game-you-name-it."
Watch how BattleField V gameplay looks like with Raytracing effects on.
Another advantage of MEK MINI is, no doubt, its small size and light weight. The system weighs only about 4.05 kg and is no bigger than a toaster at your kitchen. If you are a serious gamer and often attend BYOC LAN parties, MEK MINI is the perfect match. Simply put it into your bag, travel to anywhere with ease, and turn your next location to an all-out battle station. Even at home, the MEK MINI barely occupies your desk while staying cool and quiet during your gaming marathon session. If you have a small room or desk, MEK MINI is the ultimate solution for saving space.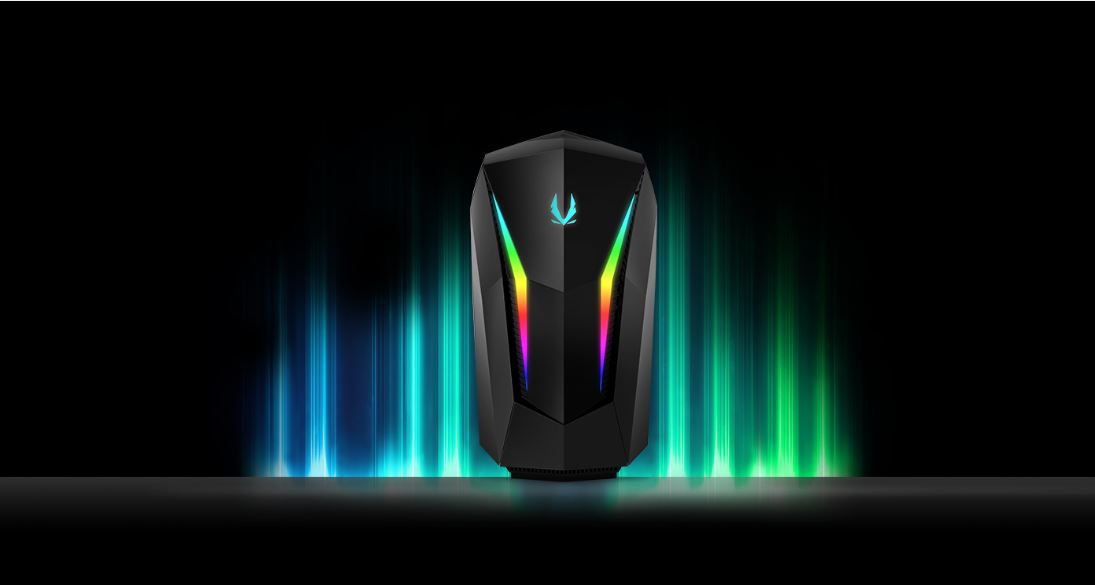 The SPECTRA software allows users to customize their own lighting effects on MEK MINI.
Lastly, you can't deny that design wise, it looks stunning with its futuristic design and the RGB lighting. You can even fine-tune the graphics card fan profile and more and MEK MINI lighting effects with our ZOTAC GAMING FireStorm and ZOTAC GAMING MEK MINI SPECTRA applications. So make sure to download the latest version with the above links.
Learn more about MEK MINI